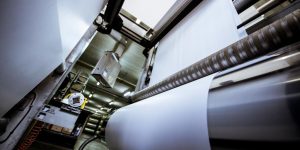 We are specialized in the production of self-adhesive tape with  water-based and hot-melt technologies.
The coating process with  hot melt technology uses adhesives made from hot extruded synthetic rubbers hydrocarbon resins and various additives. The process allows to obtain tape thagt is easy to unwind, has high tack and also has excellent adhesive properties.
The coating process with water based technologies used cold-applied acrylic adhesives that do not contain aqueous emulsion solvents. The result is a product with low noise unwinding, and is durable, non-toxic and resistant to UV rays.